| | |
| --- | --- |
| | COBRA - the program for Automatic Vehicle License Plate Reading. |
Overview
COBRA software was invented for the automatic vehicle license plates (LP) detection, identification and recognition in 1995 and probably was the first commercially available LP reading system in a world.
COBRA detects and identify LP different colors and from many different countries around the world. In contrast to other similar programs, the using of advanced color processing technology allows determine color of LP background and symbols. The modern image processing technology, developed for space images processing, takes just 25 ms for processing of each TV frame. Software can also measure the speed of the vehicle and determine its color.
COBRA suggests SDK for integrating the Vehicle License Plate Reading technology into external systems and applications.
COBRA recognize license plate for vehicle with speed up to 200 km/h and vehicles density on the road up to 1/8 vehicles/meters.
COBRA was developed specially for Moscow Traffic Police. In the mid of 90th beginning of 00th two systems were operated on Moscow's cycle road and were connected to the DB of the stolen vehicles.
Some screenshots
Below you can find some screenshots. They illustrate the stages of the recognition process:
Capturing
LP zone determination
Converting to etching style image
Character recognition (OCR).
Lexical analyzer and standard verification.
Results output.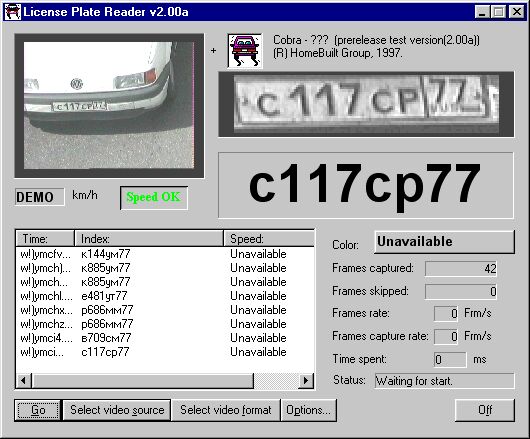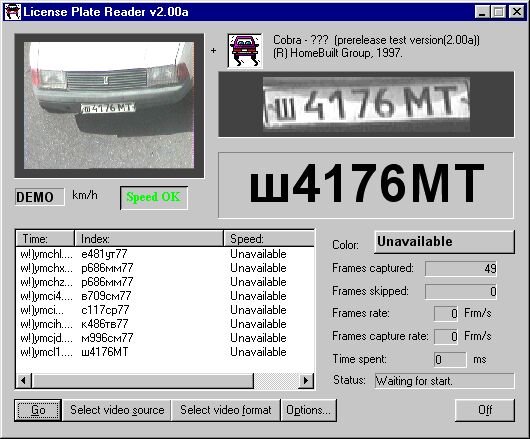 and some sample of input images from Moscow's streets. "Cobra" can recognize all of them!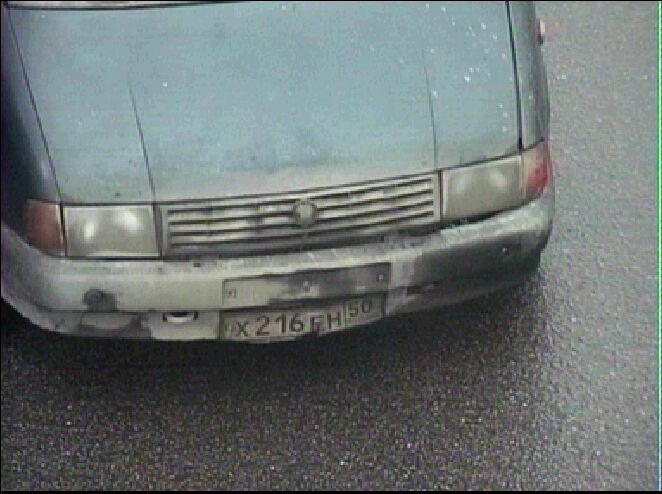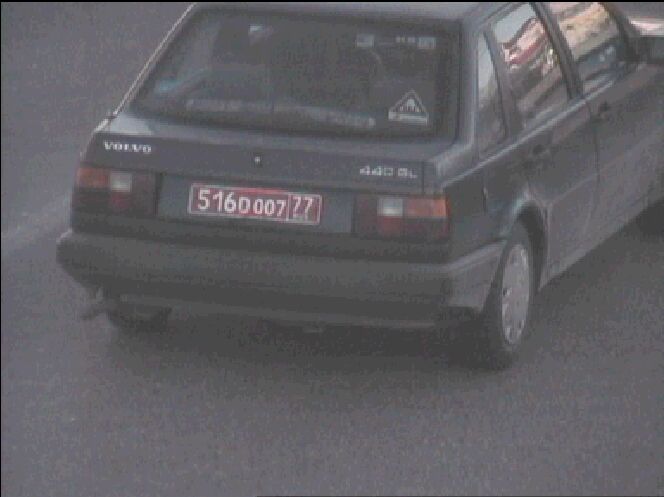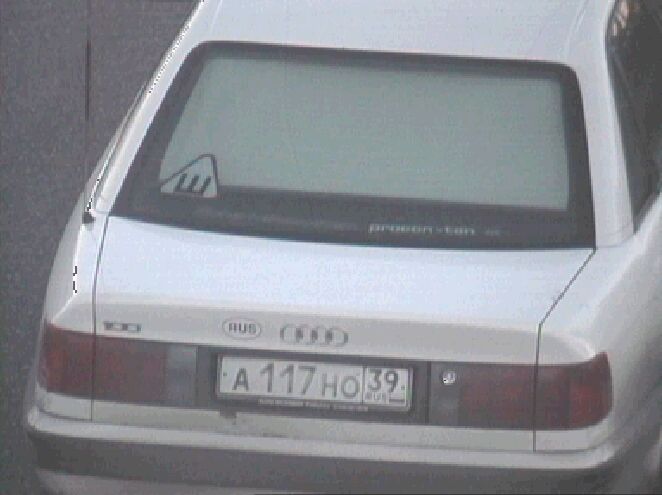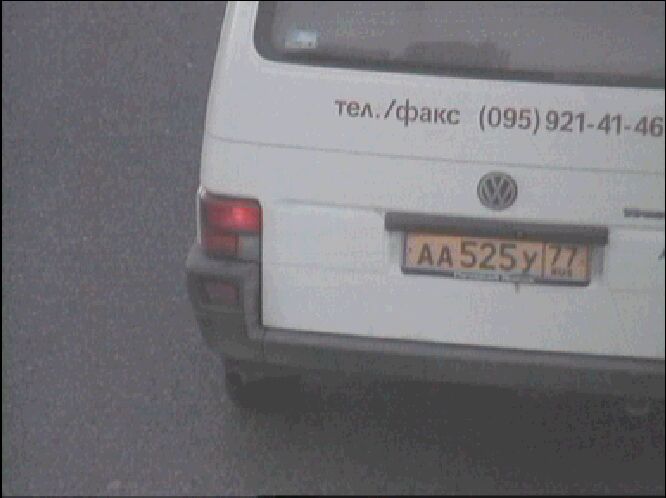 System Requirements.
COBRA is a 32-bit program was developed for Windows95(98) and optimized for Intel PentiumMMX CPU.
The system requirements was:
Intel PentiumMMX 200MHz CPU or higher
32 MBytes RAM or more
Microsoft Windows 95(98) operating system
Frame grabber card for video input
The program can operate with any video cameras and frame grabbers, but usually we recommend specific set of video input devices for optimal performance.
Press about our software
Auto Review Magazine (# 2 of 1998) had an article about our software:

.
×